Version 4.7
Release notes for V4.7.
Service Recording
This version of Communicare introduces a major change in the way that services are recorded. The change will make service recording much more efficient but does require that staff are prepared for the change following an upgrade to this version.
We strongly recommend that all staff are prepared for the change and have provided some specific help (see Service Recording - a User's Guide). The administrator may wish to print these notes for distribution or use with training.
Progress Notes
Progress Notes now have an access level of security. Only users with the appropriate clinical item rights will be able to see progress notes marked as having that clinical item right. Users can reopen their own progress notes and set a clinical item right other than General if appropriate.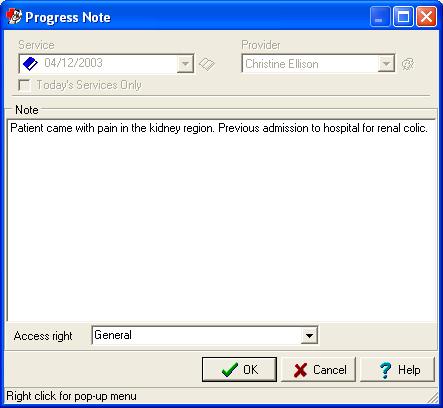 For example, if a progress note is set to 'Sexual Health' then users without that clinical item right will not be able to see it.
Qualifiers
Qualifiers attached to a clinical item (such as weight, creatinine, etc) are now presented with the previous value and date displayed. You will now be able to see when a measurement for that qualifier was last taken and what the value was.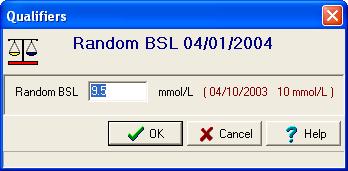 Patient Search
Names are now displayed with the surname first, e.g. SIMPSON, BART 10yrs Male.
Clinical Record
Editing clinical items added in a different service will not cause the current service to change to that service. To change service intentionally you will need to open the Progress Notes tab and double click on the service under 'Consultation'. See Service Recording - a User's Guide for further details.
Providers
Providers can now have multiple provider numbers for use at different encounter places. Go to File|Reference Tables|Provider to edit your provider numbers.
Reports
QueryBuilder and SQL reports run from the Report menu now go <color Blue>straight to the preview</color>. Print the report from the print button at the top. If you wish you can still see the grid of results by clicking 'Advanced' instead of 'Yes'.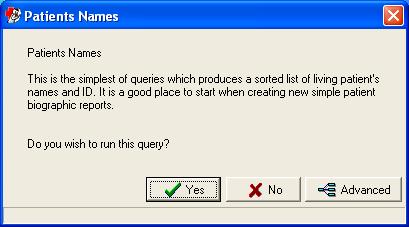 Reference Table report for Clinical Items now displays ICPC2 codes.
IMPORTANT NOTE FOR COMMUNICARE ADMINISTRATORS: the change to Service Recording introduces a new status of 'Paused'. A service which is left paused is considered to be a service. If you have any reports, either SQL or QueryBuilder, which include the line PAT_ENC_STAT IN ('S', 'F') then edit this to now read PAT_ENC_STAT IN ('S', 'F', 'P').
IMPORTANT NOTE FOR COMMUNICARE ADMINISTRATORS: the services model has been slightly amended. Please check any QueryBuilder queries you may have created which use this model and select from table T28 (Patient Clinical Item) but do not include table T27 (Service Provider). You will need to decide whether to include T27 or to use T21 (Patient_Clinical_Item) instead of T28.
Investigations
Results can now be logically deleted from the Review Results window. This is useful for results that arrive for patients who are not patients at the clinic. The results can be seen by changing the filter to show deleted results. You cannot delete results that have been matched to a patient.
Minor bug fixes and enhancements since version 4.6.
Biographics
There are new relationship names of father-in-law, mother-in-law and friend.